FEB Energy Solution in Genera Spain
Categories:Date:2023-02-24
Genera Spain 2023 officially kicked off in Madrid on 21 Feb, with dealers, distributors, manufacturers in environment and energy industries worldwide participated. FEB cylindrical and pouch cells, LV wall-mounted modules, HV stackable modules, portable power bank attracted a lot of attention in No.10 exhibition hall in IFEMA National Exhibition Center.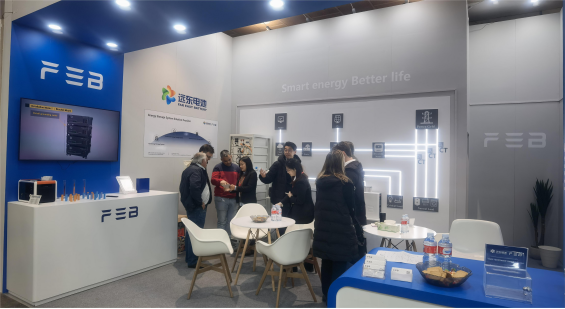 FEB booth
Shining ESS brand in Madrid
Against the backdrop of global energy transformation accompanied with Russia-Ukraine conflict driving energy cost surge up high in Europe, PV &ESS system are gaining momentum in Europe, with installed capacity in Spain, Germany continuously spiking to meet the increasing demand of millions of families on energies. Thanks to its comprehensive and sound production-service system based on automobile-level manufacturing experiences accumulated over the past decade or so, Far East Battery showcases the competence to deliver one-stop tailored services ranging from cell, module to integrated system for customers. To follow FEB strategic marketing plan in Europe, overseas warehouses and FAE team are always ready to satisfy customer needs.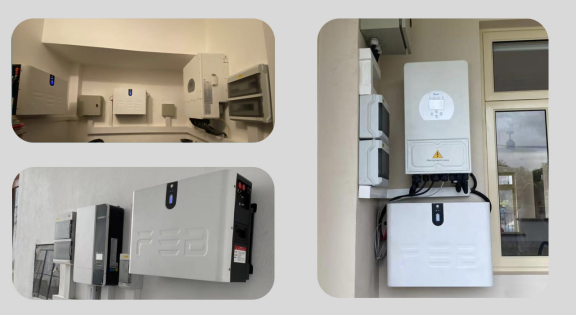 FEB RESS Products


Its RESS products displayed in this exhibition are equipped with FEB independently developed 50 AH LFP cells with the features of sound safety performance, more than 6000 cycle times and above 10 years service life. Modular design makes stacking and power upgrading more flexible, installation and maintenance much simpler; and FEB mobile APP together with FEB cloud platform realize OTA upgrading of BCU. Besides, FEB ESS products are compatible to mainstream inverter brands in energy storage industry, and applicable to multiple application scenarios to enable energy management to be efficient, safe and convenient .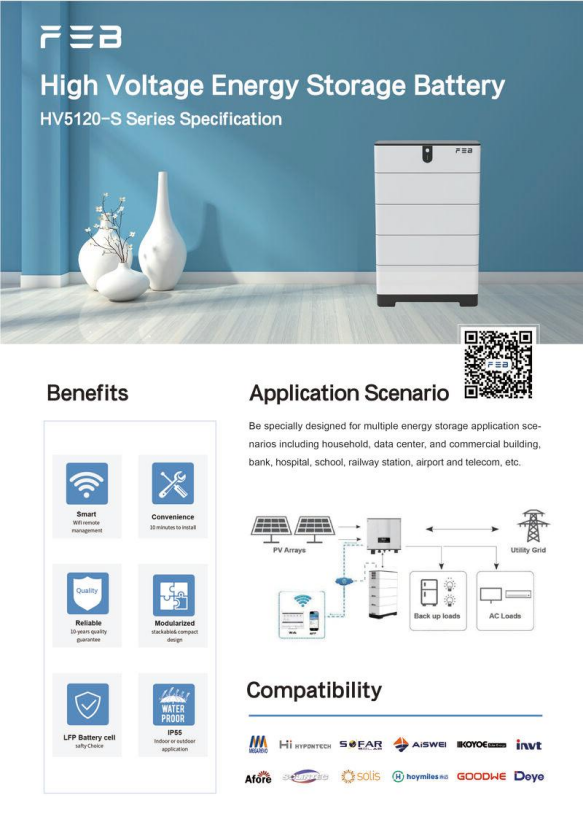 Smart OTA Upgrading

FEB All-scenario plan for ESS industry
To achieve carbon peaking and carbon neutrality goals and driven by government subsidies and demands of numerous families, global ESS market is witnessing explosive growth. In this light, Far East Battery puts forward the product matrix for power generation, C&I scenario, home energy storage, camping &travelling, etc., to do its bit for global energy transformation.
Far East Group, the parent company of Far East Battery, has been attaching great importance to electricity and energy industry since its founding, and mainly engages in the three major business sectors, namely electric cables, Far East Battery and airport construction. As the principle partner of leading enterprises in segmented cable markets, Far East Group has established cooperation ties with over 2000 companies listed in Global and national Top 500, and delivered services to more than 10 million families. As to energy field, Far East Smart Energy, affiliated branch of Far East Group, was the EPC of integrated energy station in Suzhou City in Jiangsu province to deliver cooling &heating services as well as supply hot water to building complexes within 1 million square kilometers through systematic smart management and pipe networks. The popularity of Far East Group among C&I customers and its nationwide sales teams inject great impetus to FEB business in C&I ESS market, and become the corner stone for Far East Group development strategy of forging ahead while pursuing coordinated business progress in both electric cable and battery sectors.